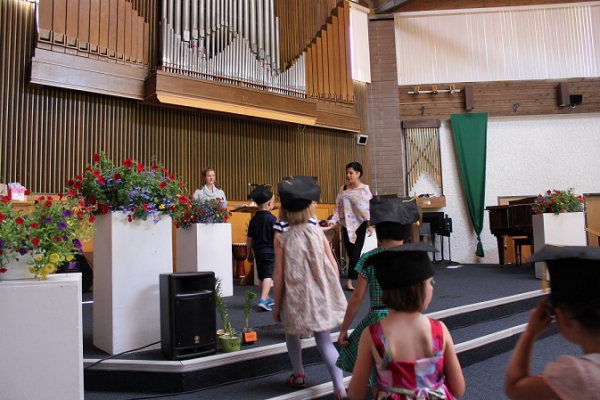 July 8th, 2015
Watching our Junior Kindergarten Students Walk Across the "Graduation Stage"
Watching our Junior Kindergarten students graduate a few weeks ago with the confidence they gained this year was empowering. Why send your four year old to Jr. Kindergarten?
...answered the question: Why do we celebrate Graduation every year?
At the beginning of September, when we are introduced to all of our new students, there is a certain group of children who, by the end of the year, we hardly recognize because of all the transformation they have undergone. During the whole graduation ceremony, the Junior Kindergarten students at ArtsCalibre Academy sat quietly by themselves next to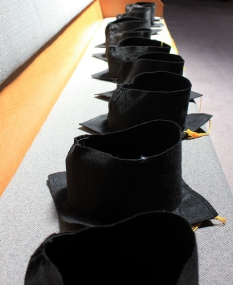 Ms. Paulina, with only little pinwheels to keep them occupied for the 45 minute graduation. One look at how proud the Jr. Kindergarteners were of themselves was affirmation enough to have a ceremony every year! Graduation is a time to celebrate success. Every year our students work so hard and by celebrating them, we are giving them an opportunity to showcase their accomplishments and demonstrate their confidence and how they have grown since September. It is also a time to reflect on the year, because it moves so fast! It is important to create opportunities to pause....and reflect.....allowing the learning to be integrated.
Our Junior Kindergarteners have been coming up the stairs to our classrooms every afternoon, walking past the "big kids" and into their safe, fun classroom. Now they are ready to brave the big step to Kindergarten. Junior Kindergarten has helped ready them for the social and emotional change of not being with their caregivers, preparing them to step out independently. After all, in those first five years of life, the brain forms synapsis that last a lifetime!
As Junior Kindergarteners move on in their education, always remember to:
Be creative - creativity will give you a competitive edge.

Find your WHY - it helps keep you going in times of struggle.

Be able to problem solve - it helps you find WIN WIN solutions.

Be empathetic and don't ever be reluctant to show your feelings.
We wish you all the best!!