Elementary School (Kindergarten to Grade 6)
RECENTLY RELEASED! See our Virtual Tour below.
Since our independent school first opened in 2011, ArtsCalibre Academy's K-6 program has grown into a "destination of choice" for Greater Victoria families.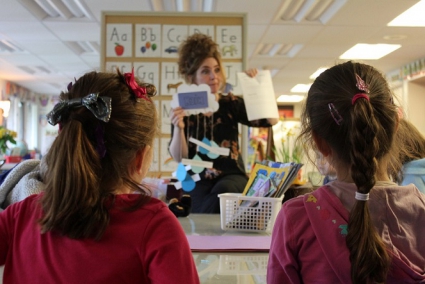 Students in our programs are encouraged to approach everything with unbridled curiosity, to "question the norm", and to continually find new perspectives in building their intellectual, emotional and creative capacities. This innovative learning environment enables them to become passionate and productive members of their community, both locally and globally. At the heart of ArtsCalibre Academy's curriculum lies our ability to accommodate all children's natural curiosity. Using experiential, theme-based and Arts-enriched activities, we are able to deliver an outstanding education across all subjects.
We consistently meet or exceed the BC Ministry of Education Curriculum, with many additional elements to help our students build confidence, poise and many other advanced social skills. Our curriculum is further enhanced by 3 core programs:
The Leader in Me — Based on Stephen R. Covey's legendary book The 7 Habits of Highly Effective People, this program equips students with all the fundamental "life skills" they will need to thrive in life...especially in this ever-changing and challenging 21st Century. Learn more…
MindUP — Provides social and emotional learning opportunities, where students learn to self-regulate their behavior and develop the focusing skills necessary for academic success. Learn more…
Handwriting without Tears — An easy-to-teach and easy-to-learn curriculum that makes handwriting mastery joyful for both students and teachers. Learn more…
Core Subject Delivery
ArtsCalibre Academy accommodates children's diverse needs through experiential, theme-based activities across all disciplines, enabling us to deliver outstanding instruction in: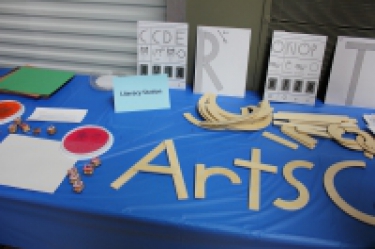 Language Arts — Developing strong reading, comprehension, writing and speaking skills through books, poems, music, dance and imaginative play.
Mathematics — Fostering numeracy skills through reading, music and rhythm, cooking, etc.
Social Studies — Teaching history, geography and various cultures through literature, music, dance, theatre and visual arts.
Science — Enhancing scientific and other traditional instruction methods through creative means such as role playing, manufacturing instruments, etc.
Health and Wellness — Promoting a healthy lifestyle through outdoor education, dance, body awareness and culinary arts.
Physical Education — Achieving lifelong fitness through traditional sports, as well as culturally diverse disciplines such as dance, Yoga, Pilates, swimming, etc.
French — Developing vocabulary, speaking skills and cultural understanding through reading, conversation, song and the study of visual and other art forms.
School Schedule
Our school year runs from September through June each year, and closely follows the Greater Victoria School District calendar and holiday schedule. However, unless otherwise specified on our own School Calendar, ArtsCalibre Academy is open on the non-instructional Professional Development (Pro-D) days scheduled by the District.
Elementary School hours (including Kindergarten) are Monday to Thursday from 8:30 AM to 3:00 PM, and Friday from 8:30 AM to 2:00 PM*. A one hour lunch is provided each day from 12:00 noon to 1:00 PM.
* - excluding statutory holidays and occasional Pro-D days (2 per year).
We also offer comprehensive Before/After School (Extra-Curricular) care and classes. For complete details please visit our Before/After School Programs page and online registration form.
Virtual Tour
Take a few minutes to view our outstanding facilities, at 3 very unique Saanich locations:
* - Science, Technology, Engineering, Arts and Math
See also the Virtual Tour for our Preschool for 3 and 4 year olds, centrally located within the Fine Arts Wing of the Cedar Hill Recreation Centre at 3220 Cedar Hill Road.
Enrollment
Since our initial registration fees are non-refundable, we strongly recommend that prospective families book a personal tour with us or attend an upcoming Open House before proceeding with registration.
Return to top of page