Junior Kindergarten
Kindergarten - Grade 10
Wednesday, January 29th 2020
Location: ArtsCalibre Academy – Elementary/Middle School Campus
Considering a bold alternative to traditional education… a comprehensive program that is thoroughly enriched by the Arts? Join us for this one an information session to find out how we do it, and what drives us. It is a great opportunity to meet some members of our teaching and administrative teams, and other ArtsCalibre families. See you there!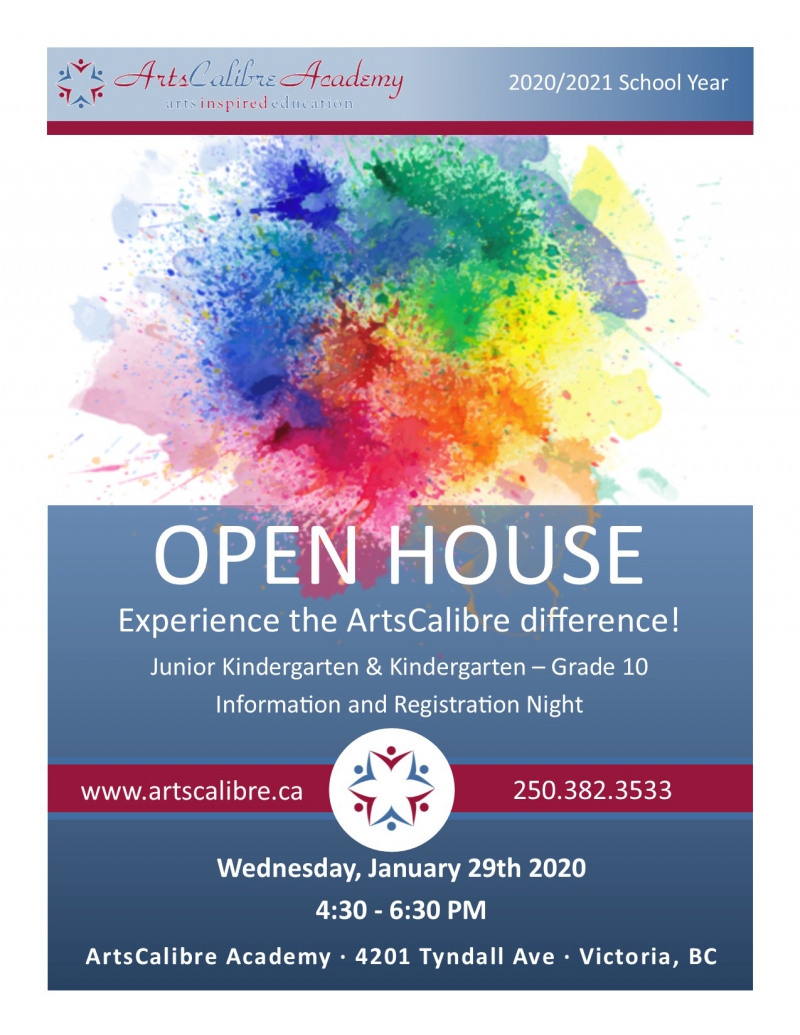 Preschool

Thursday, February 20th 2020
Location: ArtsCalibre Academy – Preschool Campus
There's a reason why the first years of a child's life are considered "formative" — they truly form the person, and profoundly influence the path and quality of the rest of their life.
We believe that Fine Arts are the perfect vehicle for this formative process. Through our structured but fun program of music, dance, theatre and visual arts, children not only absorb these and all academic subjects with enthusiasm and ease, but they also develop the creativity, confidence and social skills to successfully apply them throughout their future.
It's this philosophy and comprehensive program that sets us apart from every other Preschool. It's the Art of Preschool.