Our Teaching Team
Sandra Walton, B.Ed., M.Ed., ECE, UKAPTD – Executive Director, Educator
Born to be a teacher, Sandra has been working with children and youth of all ages since her early teens. In 1989, Sandra graduated with a Bachelor of Education degree as an Elementary Generalist specializing in Music, Movement and Physical Education. In 2006, she earned her Master of Education degree in Curriculum and Instruction, graduating with honours, followed by her Early Childhood Educator certification in 2009. She holds teaching certificates in both British Columbia and Alberta. Sandra also completed her Royal Conservatory of Music program in piano and received her teaching certificate in dance from the United Kingdom Alliance of Professional Teachers of Dancing (UKAPTD).
Sandra has taught Music, Dance, Drama, Leadership, and Career and Personal Planning in both the Edmonton and Greater Victoria Public School Districts. For ten years, she taught these subjects at Victoria's Oak Bay High School, where she also served as Fine Arts Department Head from 2001 to 2007. In 2008, she joined the Fine Arts staff at Reynolds High School in Saanich. In recent years she has choreographed many outstanding musical productions for Oak Bay High, the Victoria Operatic Society, Langham Court Theatre and other organizations — shows including West Side Story, Crazy for You, Anything Goes, Oklahoma!, Fiddler on the Roof, Guys and Dolls, Me and My Girl and You're a Good Man, Charlie Brown.
Finally, Sandra is a proud and loving mother of two young children, who were her divine inspiration for creating ArtsCalibre Academy. You can read Sandra's Resume here.
Tara Robertson, B.Ed., ECE – Assistant Director, Head Teacher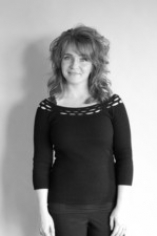 We feel so fortunate to have Tara on our teaching team. Tara earned her Bachelor of Education Degree (Elementary Specialist) with honours at the University of Victoria in 2007. Prior to joining ArtsCalibre, she taught Kindergarten to Grade 5 with the Saanich School District, and filled her summers as an independent tutor, program assistant, and youth and camp leader. She is also a licensed Early Childhood Educator (ECE) Assistant and is specially certified to teach environmental awareness in the BC curriculum. Tara has literally lived the Arts her entire life, with remarkable talents in Visual Arts, dance, poetry and writing. Combined with her extraordinary teaching skills and warm, nurturing personality, she has created truly excellent and welcoming Kindergarten and Elementary environments at ArtsCalibre. Since the arrival of her daughter in 2009, Tara says that "motherhood has enriched my teaching abilities to lengths I'd never imagined". We believe her.
Read Miss Tara's lovely and inspiring commencement address at ArtsCalibre Academy's 2011/2012 Kindergarten/Grade 1 Graduation ceremony — which we believe speaks volumes about the environment that we have created at the school.
Bradley Miller, B.Sc. – Elementary Educator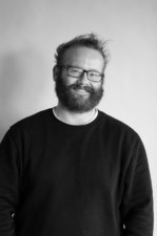 Bradley believes there are two important things that should be fostered in every child, and adult for that matter – a love and passion for the arts, and the ability to acquire knowledge through objective, scientific inquiry.
Beginning at a young age and through to the end of high school, Bradley participated in many musical theater groups, studied several instruments, played in many bands and took every opportunity he could to perform. After high school, he completed the music program at Grant MacEwan University, receiving a recording arts and guitar performance diploma. Following his graduation, he spent a few years working in the music industry as a performer, recording and live audio engineer, and in service and retail.
As a result of the economic downturn during 2009, Bradley was inspired to return to university. In 2013 he graduated from Royal Roads University with a Bachelor of Science in Environmental Science. After a brief stint as an environmental coordinator for a heavy construction company in Calgary he made his way back to beautiful Victoria, where he worked as an environmental consultant writing environmental and socio-economic impact assessments for major natural resource projects across Canada. He later made a shift in the organization and led field investigations on contaminated site remediation projects, particularly in Northern BC on First Nations traditional territory.
As the resource industry continued to decline in early 2016, Bradley was faced again with the need to explore new opportunities. Through a series of unexpected events, Bradley was introduced to ArtsCalibre and was offered a teaching position. Bradley holds his Independent Teaching Certificate through FISA (Federation of Independent Schools Association). He felt so strongly that this was the opportunity he had been waiting for and accepted the offer. As a member of the ArtsCalibre family, Bradley seizes every opportunity to combine his love of the natural world and the arts in order to create exciting learning opportunities for the inquisitive and talented minds of our young leaders.
Shalyn Starr, B.Ed., PSC – Elementary Educator

Currently the homeroom teacher of our Spruce Class, Ms. Shalyn is also the upper grades math and learning support teacher. She has a passion for differentiated instruction and making learning (particularly math!) fun and attainable for everyone.
Shalyn graduated from the University of Victoria with a Bachelor of Education in 2013, then completed her Special Education Diploma and Professional Specialization Certificate in Special Education.
Outside of work, you will find Shalyn reading, dancing, baking and spending time with family and her dog.
Danielle Sykes, B.A., B.Ed., M.Ed. – Elementary Educator

Danielle is a believer in innovative teaching methods, with a focus on how individual students learn. She inspires her students to use their knowledge to solve problems in a cooperative learning environment.
Danielle has a Bachelor of Arts degree from Southern Cross University in Australia with majors in Cultural Studies and Media. Back in Canada, in Ontario, Danielle continued her education at Lakehead where she received her Bachelor of Education and Master's degree in education with a focus on Early Language and Literacy.
Danielle taught for two years in Saba which is a small Dutch island in the Caribbean. While teaching in Saba, Danielle discovered her love for teaching grades 3 and 4. It was during this time Danielle discovered and was able to utilize different teaching methods that met various student needs. She continues to learn and expand her cultural knowledge and strives to create an inclusive culturally sensitive classroom. She is passionate about ensuring students love reading and yes, enjoy Math.
Danielle's students appreciate the many books in the class room and are always excited when books are brought in. Books have become a mainstay of many discussions and concepts which students explore. Danielle loves reading and travelling to remote places, her life is an adventure full of learning and laughter.
Dylan Joy, B.Ed. – Elementary Educator

In 2015 Dylan began teaching in a small beach town in Northern New South Wales, Australia and moved on to teach in the Sooke School District. Now Dylan is an essential part of our growing school and teaches Grades 1 and 2 in our Holly Class.
Dylan has studied at the Vancouver Island School of Art, Camosun College and has a Bachelor of Education degree from the University of Victoria. Dylan's Genius' are Math and Science and he is very passionate about teaching young minds. When Dylan isn't teaching you will find him out in the ocean somewhere adventuring.
Felicia Ramirez, ECE, EA, CDP – Junior Kindergarten Educator
Felicia is a Licensed Early Childhood Educator and Child Development Practitioner. She studied at Mohawk College in Ontario where she graduated with honors. Before teaching at ArtsCalibre, Felicia taught preschool in Ontario, she also supported students in grades one to five as an Eduacational Assistant with the Victoria School District.
She desires that each child feel a sense of belonging and welcomed in her classroom. She enjoys sharing her love of visual arts in a very hands on way with the children in her care. Felicia incorporates diverse materials, providing provocation for learning opportunities and encouraging independence. Her background as an Early Childhood Educator includes preparing classroom activities, monitoring children's development and collaborating with educators and families as a team, for the success of each student. She believes that caring for the child's social, physical and cognitive growth should be provided with compassionate support.
Graeme Henry, B.FA – Education Assistant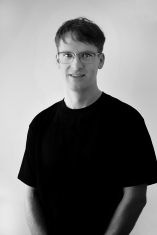 Graeme M. Henry was born 1987 Nanaimo, British Columbia Canada. He spent most of his childhood in rural William's Lake, British Columbia, before his family relocated to a farm on Vancouver Island. Graeme studied at the University of Victoria where he would graduate with a BFA in Visual Arts. His research and practical interests focus on conceptual drawing, painting, sculpture, art history and photography.
​Graeme has worked as a studio assistant for Lyle Sopel, and as a protege for Daniel Laskarin and Robert Youds. After living in Manhattan, New York 2016-2017 as an artist, and volunteer at Columbia University's Fiction lecture series, Graeme currently resides in Victoria, Canada. And has been with ArtsCalibre Academy as an Education Assistant and Art Instructor since 2017.
Sarah Smith, ECEA – Early Childhood Educator Assistant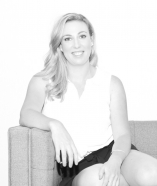 Sarah was born in New Zealand and has a love for travel and having the opportunity to be enriched by other cultures. She has a passion to help young people succeed, and help guide them to discovering their own genius.
She is a certified Early Childhood Educator Assistant (ECEA), with over 10 years' experience of working with children. She is currently studying early childhood education through the Pacific Rim Early Childhood Institute.
At ArtsCalibre she gives extra support to children and lead teachers. Supporting the social and emotional development of students as well as delivering tailored teaching activities to students on a one-to-one basis or in small groups. Sarah also teaches weekly dance classes, including hip hop, ballet and modern jazz dance, where she gets to pass on her own passion for dance and performing.
P.J. Fairfield, B.A. – Administrator
P.J. wears two hats at the school… Education Assistant and Administrative Support. She comes to ArtsCalibre as proud mom of Cole, now in Grade 6, and with six years experience with School District 61 where she worked with a wide range of students with different learning styles and abilities. Prior to that, she has 15 years experience in non-profit communications. She is co-founder and past Chair of Island Kids Cancer Association.
Her passion is children of all sorts and she loves to celebrate that kids are wonderful just the way they are. An avid reader, she loves to work with children to share the joy of reading and help them overcome any obstacles they may find on that road.
Jo Ann Dalisay, B.Mus., M.Mus. – Piano Teacher
Jo Ann has taught since 1983 in Newfoundland, New Brunswick, Ontario and British Columbia. Her students have performed in student recitals and music festivals, have taken Royal Conservatory of Music examinations and have continued to study music in post-secondary institutions. After completing her Bachelor's Degree, Jo Ann was on faculty at the University Settlement Music School in Toronto. As a graduate student at the University of Victoria, she was a teaching assistant to the piano department and helped prepare undergraduate students for year-end performance exams.
In July, 2014 at The Royal Theatre in Victoria, Jo Ann's composition, "Fantasia En Cinco", was a featured piece in Alma de Espana's production: PASAJES. Jo Ann was thrilled to have her piece come to life with renowned Flamenco artists from Spain.
Jo Ann is a member of the Greater Victoria Performing Arts Festival and BC Registered Music Teachers' Association. She has also received preschool music training from Kindermusik International. She is the music specialist at Arts Calibre Academy, as well as the director of Celesta Piano Studio.
Michelle Woods, ECE – Preschool Educator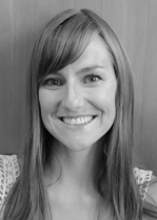 In addition to her years of experience as a certified Early Childhood Educator in Victoria, Michelle brings her extraordinary talents in the Visual Arts to ArtsCalibre. Her creative contributions are evident everywhere on our walls and shelves, and in so many of the projects that the children engage in. In 2006, Michelle completed her ECE certification at Camosun College. Before joining ArtsCalibre in 2009, she had previously been teaching at daycare centres and preschools for infants and toddlers through to age 5.
Michelle grew up in Nelson, BC, which instilled in her a lifelong love of nature and the Arts. Pursuing her other passion for travel, she journeyed through Europe in the Summer of 2011, to Italy, Greece, England and France…talk about inspiration! Michelle is thrilled to be working with others who share her commitment to early childhood education, in an environment where she can fully apply her skills and interests in the Arts, sciences and numerous other areas.